I found this awesome site. It is called Walking4Fun! I used to have a group called walk4fun so of course loved it right off.. 🙂
Ryan Carpenter has
30 trails
26 states
12 countries
15,585 miles
and adds more all the time! He is alot of fun! You choose your trail and then you add your daily steps manually or sync your fitbit and you will see the photos as you progress. You can visit his site at: http://www.walking4fun.com/.
You can also see his personal blog with more info on his trails he has walked by going to: http://www.anotherlongwalk.com and https://www.facebook.com/Walking4Fun/ for his latest updates.
Your virtual walk doesn't have to be a solo journey. Invite friends to join you! Set up a friendly race or just mark your progress against others.
You even earn awards and can see your friends awards too.
Below is where I am at right now! Come join me.. 🙂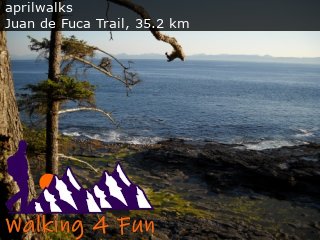 Happy Walking! Get those steps in!
Your walking friend,